Build Team Leader/Forum Administrator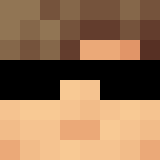 HELLO EVERYONE!
The past few weeks have been highly productive for our Development Team, with its members hard at their keyboards
producing both back-end and front-end material necessary for the successful release of CursedMC. However, our creative department is comprised of have two branches, the Development Team and the Build Team. While development work is progressing fast, the creation of maps and other builds required has yet to kick into high gear.

Though much code goes into creating enjoyable experiences, players' interactions with CursedMC will entirely take place in specially-built maps crafted to boost this enjoyment ? As we steam-roll towards a network state that's fit for release, and now know many of the game mechanics that will be implemented (and what maps are needed for these), building is shifting into being a major task. As such, applications for the position of Builder will now be opening!


Building is now a significant focus of the team here and, as such, interested individuals are urged to apply as soon as conveniently possible to make sure the needed maps are ready in time.

But why apply?
Successful candidates will get to have a first look at what the server will look like. Furthermore, they will have an influence on everyone's first impression of it — shaping the builds that everyone will play upon at CursedMC ?

You'll be able to work alongside experienced builders with a passion and creativity like yourself. You will be able to develop the key skills of building and other associated life skills like collaboration, time-management, and communication ?

We are looking for talent here; not credentials. In-depth knowledge of WorldEdit and VoxelSniper are not prerequisites for applying, you'll learn over time! ?
How do I apply?
To apply click here.

You will be able to submit an application for review by our Build Team leaders, @Icey and I. Your portfolio will be assessed and, if we're interested in your application, you may be invited to a trial. From that stage on, more information will be given to the individual candidate.

Good luck to all applicants...
Thanks to
@invaderr
for helping me write this.
Last edited by a moderator: